Perhaps no other form of music demands a higher concentration of forces as chamber music. However once it is achieved, and the musicians have accomplished a unity of heart and mind, chamber music can truly become a fascination. Duo Natalia, founded by violinist Natalia van der Mersch and pianist Natalia Kovalzon, has achieved a harmony far beyond their identical first names. In 2018 Duo Natalia released their first album, La Folia, with works by Arcangelo Corelli, Johann Sebastian Bach, Franz Schubert, Antonín Dvořák, Bela Bartók, Henryk Wieniawski and John Williams. A second CD is dedicated to great Russian musicians such as Tchaikovsky, Glinka, Rubinstein, Rachmaninov and Stravinsky.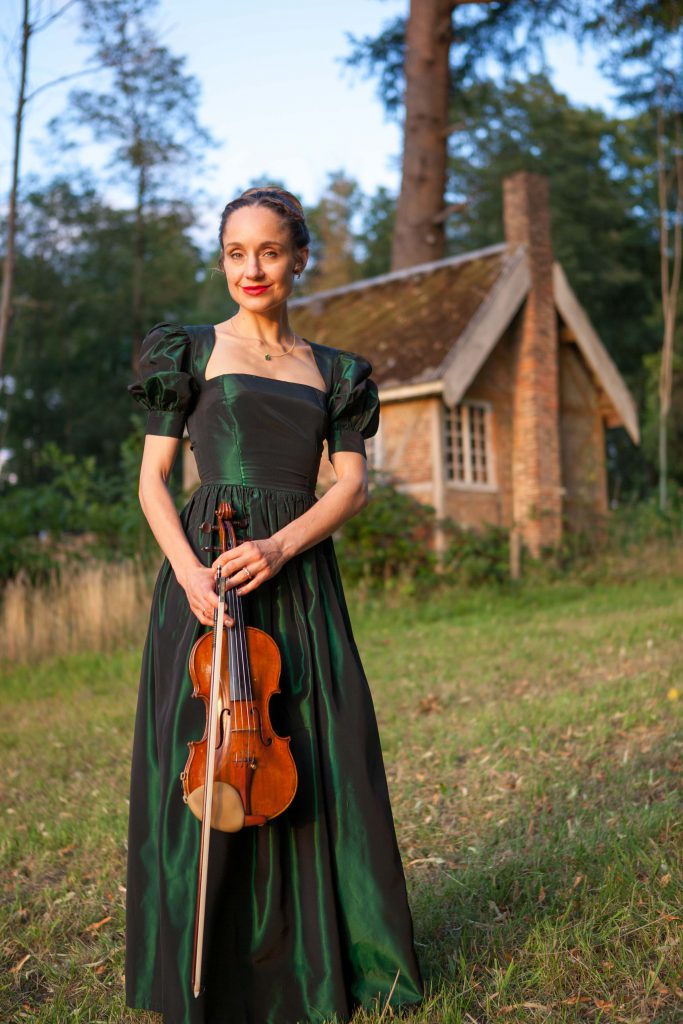 Violinist Natalia van der Mersch – Steurer was born in Essen, Germany. Her musical talent was recognized early on by world-renowned Russian violinist and pedagogue Zakhar Bron. He accepted her into his class at the Lübeck Academy of Music. Then she was invited by the famous Russian violin virtuoso Igor Oistrakh to his newly founded master class at the Royal Conservatory in Brussels, where she completed her concert exam with great distinction.
Natalia van der Mersch received multiple awards during her education, including the Parke-Davis Sponsorship Award and the Aalto Award in Essen. She made her concert debut with orchestra performing Antonín Dvořák's violin concerto with the Slovenian Philharmonic Orchestra at Nuremberg's Meistersingerhalle. She has since appeared on national and international concert stages with the Kölner Kammerorchester, the Hamburg Philharmonic and Essen Philharmonic, the Polish Chamber Philharmonic, Orchestre de Chambre National de Toulouse and with the Campus Orchestra Israel.
Natalia has been invited to numerous music festivals including the Schleswig Holstein Music Festival, the Rheingau Festival and the Gstaad Music Festival.  Her first CD recording was made in 1990 "Zahkar Bron's Meisterschüler" together with Vadim Repin, Maxim Vengerov and David Garrett followed by "Natalia Steurer" with pianist Alexander Markovich, "Salut d'amour" with pianist Luc Devos, "Liebesfreud" with pianist Eduard Kiprsky and "La Folia" with Natalia Kovalzon.
Natalia van der Mersch, mother of six, lives with her family in Luxemburg.
Pianist Natalia Kovalzon was born in Bishkek, Kyrgyzstan. After receiving her first musical instruction with Natalia Korolkova in Omsk and with Alla Ouritskaya at the State Music Conservatory, Natalia continued her studies with Elena Gavrilova at the National Conservatory of Kyrgyzstan, from where she graduated with diplomas in piano solo, pedagogy and accompaniment as well as chamber music. She completed her musical education in master classes with Daniel Blumenthal and Tatevik Mokatsian.
Natalia Kolvazon made her debut with the Omsk Philharmonic Orchestra and the Riga Chamber Orchestra. She has since begun a regular collaboration with the Luxemburg Chamber Orchestra.
Natalia Kovalzon is the artistic director of Artistes en herbe, an association dedicated to mentoring and supporting exceptionally talented young instrumentalists. Her deep interest in contemporary music resulted in her collaboration with the ensemble United Instruments of Lucilin, founded 1999 in Luxemburg.
As a passionate chamber musician, Natalia Kovalzon, mother of two, performs regularly in Luxemburg, Belgium and France. In 2019 she participated in the Recontres musicales internationals d'Enghien.